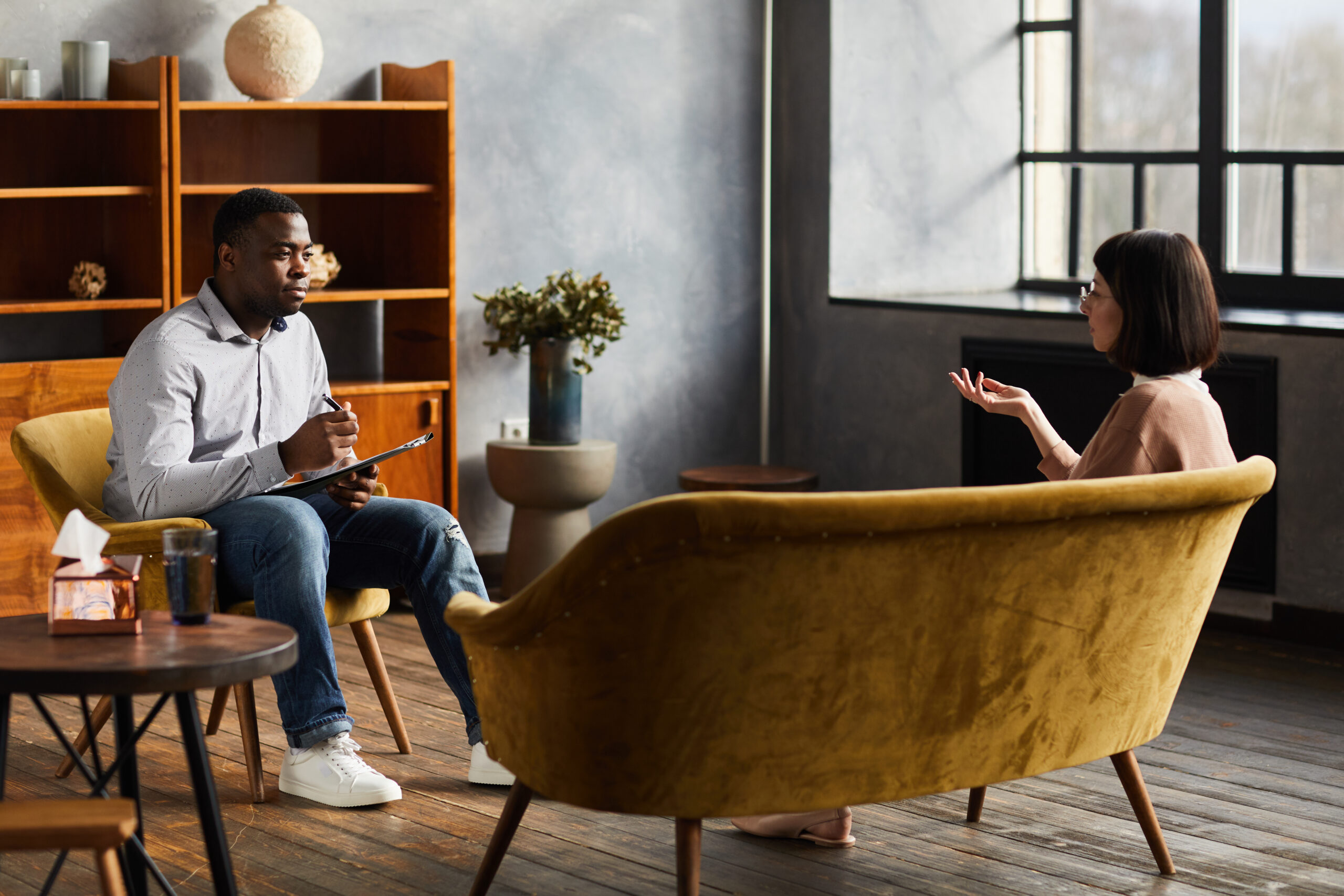 Dealing with an addiction is difficult enough. But it is even more challenging for someone with severe mental illness. Addressing a person's mental health condition is therefore an essential part of the addiction treatment process.
Here we are going to discuss dual diagnosis: what it is and how it affects a person in recovery.
When someone has both a substance abuse problem and a mental illness such as depression, anxiety disorders, bipolar disorders, etc., this is called a dual diagnosis. It is also known as a co-occurring disorder. Having to deal with a mental health issue along with addictive disorders is tricky, but there is a proper way to address it.
TRUST SoCal, for example, is one of the most trusted treatment centers for mental health and substance abuse.
Understanding how dual diagnosis works will allow you to choose the right treatment program for your loved one. So let's take a closer look at this condition and how it is treated.
What is Dual Diagnosis?
A dual diagnosis is when a person has both an alcohol abuse disorder or drug abuse disorder and a mental illness. These conditions are known to occur together frequently. In fact, about half of people who have mental illnesses will also develop a substance use disorder at some point in their lives. It could also work the other way around, with drug or alcohol addiction eventually leading to a mental health disorder.
Addiction and mental health have a complex relationship. Some people may try to cope with their psychiatric disorder by taking drugs or alcohol. This causes them to develop an addiction. But on the other hand, some people who are struggling with addiction may suffer from various psychiatric symptoms because of their substance abuse.
Because of the interactions between these two conditions, they can both worsen. This is what makes it so difficult for patients with dual diagnosis to recover. Not to mention that there are many different kinds of mental health disorders including depression, anxiety, PTSD, and eating disorders.
The Substance Abuse and Mental Health Services Administration (SAMHSA) says that over eight million Americans are struggling with a dual diagnosis disorder.
It is best to choose a rehab facility that specializes in dual diagnosis treatment, such as TRUST SoCal.
Substance Abuse and Mental Health Disorders
Dealing with substance use disorder, alcohol abuse, and mental health disorders simultaneously is not easy. And you couldn't ignore the relationship between these conditions either. To treat co-occurring disorders, you need to deal with both problems at the same time. This involves understanding the relationship between mental health and substance use disorder.
When it comes to co-occurring disorders, both drug abuse and mental health conditions have their own unique set of symptoms. These symptoms will get in the way of work and any chance of being productive. This is especially true in cases of dual diagnosis that involve severe mental illnesses.
These symptoms often affect one another, making the situation even more complicated. When a mental health disorder goes untreated, the substance use disorder also gets worse, and vice versa.
It is no surprise that people with a dual diagnosis struggle to maintain a stable home life. They cannot keep up with their responsibilities either, and so they may struggle at work, or with their relationships, etc.
But the reality is that dual diagnosis is much more common than people realize. According to reports found in the Journal of the American Medical Association, roughly 50% of individuals with severe mental illness are affected by substance abuse.
The reports also showed that 37% of alcohol abusers and 53% of drug abusers also have at least one serious mental health problem. On the flip side, 29% of people with a mental illness abused alcohol or drugs.
Mental Illness and Substance Use Disorder: Why Do They Occur Together?
Even though they can occur together and they tend to affect each other, mental illnesses and addiction don't always cause one another. Even if one appeared first, it does not mean that it led to the other. It can be difficult to figure out which came first in a dual diagnosis.
But these problems do occur simultaneously in a lot of patients. According to researchers, there are three possible reasons for these conditions to occur together, and these are: genetics, stress, and trauma.
People with mental disorders may turn to drug abuse or alcoholism to make themselves feel better temporarily. This is their way of self-medicating. But aside from the fact that the effects of self-medicating are temporary, it can also cause severe side effects in the long run. It is also possible for mental disorders to make a person more likely to become addicted.
If a person starts experimenting with drugs and develops an addiction, their condition may lead to a mental disorder.
Substance use disorder and mental health disorders like depression and anxiety are closely linked. This does not mean that one directly causes the other. It only puts the person at a higher risk of developing a dual diagnosis. Alcohol can worsen the symptoms of depression and anxiety.
Another interaction is between substances like marijuana and methamphetamine which can cause prolonged psychotic reactions.
If a person is already at risk of a mental health issue, abusing substances may push them over the edge. There is some evidence that people who abuse opioids are at greater risk for depression, for instance.
Substance use disorders and mental health issues do not get better when they are ignored. It takes a lot of work to overcome these conditions, but you also need help from medical professionals and addiction experts. These mental health problems and substance use disorders are deeply entangled with one another, and it may feel overwhelming to deal with them. That is why you need proper support from treatment centers that specialize in dual diagnosis. Contact TRUST SoCal today to learn more.
Signs and Symptoms of a Dual Diagnosis
The first step towards treating dual diagnoses is recognizing their signs and symptoms. This is easier said than done. It can be difficult to differentiate the effects of substance abuse and mental health disorder. It can also be hard to tell if a person has both.
These signs and symptoms depend on a number of factors like what kind of mental disorder a person has, what drug they have been taking, or how much they have been drinking.
For example, the effects of addiction may vary depending on whether the person abused alcohol, prescription drugs, or recreational drugs. The same can be said for every mental health disorder. Different mental disorders have different signs and symptoms.
But we can still look at general warning signs to see if a person has a co-occurring disorder. The patient may notice a connection between their substance use disorder and their mental health. If you get depressed or anxious when you drink, this may be a sign of a dual diagnosis.
Those who use alcohol or drugs to cope with unpleasant feelings and memories are likely to have a dual diagnosis. They are self-medicating to avoid their problems rather than deal with them head on. They struggle to focus on tasks or control their moods and behavior.
A previous diagnosis of a mental health condition or addiction can make it easier to identify dual diagnoses.
Addiction is easy enough to identify. It is characterized by a person's inability to quit taking a certain substance even when it is already affecting their life. They will experience the consequences of substance abuse but they will keep on taking the drug or drinking alcohol. They may lose interest in things they used to enjoy, and will prioritize taking the substance over their actual responsibilities.
Even if they try to cut back, they will most likely fail to do so or relapse after a few days. Withdrawal symptoms are also common among those who have been abusing drugs and alcohol for a long time, and these symptoms occur when the person suddenly decides to quit.
You don't need to take illicit drugs to become addicted. Some people develop addiction after taking or misusing their prescription medications. They will finish their prescription much sooner than they are supposed to because they are taking more than necessary. Even prescription drugs can be addictive if misused or abused.
As for mental disorders, here are a few signs and symptoms to watch out for:
Common signs and symptoms of depression include sleeping difficulties, lethargy, weight changes, appetite changes, inability to experience pleasure, loss of interest in daily activities, anger, difficulty concentrating, feelings of hopelessness, helplessness, and guilt.
Signs and symptoms of anxiety disorders include: excessive tension and worry, irritability, feeling jumpy or restless, nausea, dizziness, trembling, muscle tension, headaches, difficulty concentrating, and insomnia.
Common signs of mania in bipolar disorder include the following: feelings of euphoria, grandiose beliefs, extreme irritability, increased energy, decreased need for sleep, racing thoughts, rapid speech, impulsivity, hyperactivity, anger, and impaired judgment.
Unfortunately, denial is also common among those with a dual diagnosis. It is hard to admit that you have a drinking problem or a drug abuse problem. And a lot of people don't seek treatment for their mental disorders either. This is why dual diagnoses go largely unrecognized.
Other mental health problems that may co-occur with addiction and substance abuse are PTSD, dissociative identity disorder, schizophrenia, and borderline personality disorders.
Most people are intimidated by the idea of treatment, so they just hope that their symptoms of depression, bipolar disorder, anxiety, DID, PTSD, etc., would just simply go away. The problem is that it doesn't work this way.
Mental disorders and substance use disorders can happen to anyone—and they need to be addressed. Admitting that you have a problem and seeking help from the countless mental health clinics near you is the best way to get started on your journey to recovery.
How is Dual Diagnosis Treated?
As overwhelming as it may be to deal with an addiction and a mental disorder simultaneously, a dual diagnosis can be treated. But for treatment to be effective, it needs to combine behavioral therapies and medications. Treatment also needs to tackle both conditions.
Just like how treatment works for substance use disorders, dual diagnosis treatment tackles both physical and mental health problems. This gives the patient the biggest chance of regaining their sobriety and maintaining it for the long term.
A treatment provider aims to teach patients healthy coping mechanisms that they can use to deal with their condition and manage it effectively even when they are out of rehab.
An integrated treatment approach works best for dual diagnosis. Treatment providers can prescribe medications to keep symptoms under control, while the patient goes through behavioral therapy and learns how to manage their condition through lifestyle changes, peer support, and self-help measures.
There are inpatient and outpatient treatment options based on the patient's specific needs. Inpatient is more focused and intensive, but it requires the patient to stay in a treatment facility for the duration of the program. Outpatient is more flexible, but less focused. However, outpatient also allows patients to receive treatment while keeping up with their responsibilities outside of rehab.
It doesn't matter which one came first: both substance use disorders and mental health disorders are treated as one problem. During rehab, the treatment provider creates a long-term recovery plan for the patient.
Treatment for drug and alcohol abuse may include a period of detox, wherein their intake is gradually lowered. During this time, they may go through an uncomfortable withdrawal period. This is why it is important to have medical professionals around to keep the patient safe. They can offer round-the-clock care and medications to make this process as comfortable as possible.
Individual and group counseling sessions are also used during the treatment process. Peer support can help keep patients on the right track. It helps to have support from people who know exactly what you are going through and have been through similar experiences. Support groups such as Alcoholics Anonymous and Narcotics Anonymous are there to provide peer support.
Finding the Right Treatment Program for Dual Diagnosis
Finding the right treatment provider for dual diagnosis is all about targeting programs and facilities that are licensed and accredited. Do your research beforehand and make sure they have the credentials to back up their claims. Look for facilities that offer programs that are backed by research. An aftercare program is also important for relapse prevention.
Because we are dealing with drug use and mental disorder, find programs that specialize in those specific conditions. Some facilities specialize in post traumatic stress disorder, others have plenty of experience with generalized anxiety disorder and depression. Not all psychiatric disorders are built equally. Some rehabs may have experience dealing with depression and anxiety, but cannot handle bipolar disorder and schizophrenia.
There are plenty of facilities out there that have plenty of experience when it comes to dual diagnosis—and they will tell you straight away that they offer dual diagnosis treatment. This means that on top of treating drug or alcohol addiction, they also know how to deal with mood disorders, eating disorders, and a wide range of psychiatric disorders. Keep in mind that a lot of rehabs only deal with drug addiction without offering mental health services.
Finding the right program for your loved one will allow them to concentrate on getting better. They can focus on their recovery process because they know that they are getting the treatment they need.
Self-Help for People with Dual Diagnosis
Receiving help from professionals is essential, but those who are recovering from a dual diagnosis have other ways to take care of themselves and make the recovery journey easier. Remember that getting sober is just the beginning. Staying sober is the real challenge.
Long term recovery is all about learning various coping mechanisms to deal with your substance use and applying them to your everyday life. The good news is that addressing your drug use problem may help with your mental health problem, and vice versa. The more progress you make, the more motivated you become. Your body will soon recover from the effects of addiction and you will be in a much better mental space to keep going.
During rehab, you will learn how to manage your stress and regulate your emotions. Sometimes you just have to avoid stressful situations altogether. During treatment, you will learn about your various triggers and you will learn how to avoid or deal with them properly. Most people who are addicted to drugs and alcohol turn to these substances when they encounter their triggers. But taking healthy alternatives and using healthy coping mechanisms will keep them from spiraling further.
You can deal with stress without turning to drugs or alcohol. You need to learn stress management skills, but the effort is certainly worth it in the long run. You will be able to keep your symptoms at bay, and you will feel in control of your body and mind.
Life is full of stressful and unpleasant feelings. But you cannot let them overtake you. One of the things you learn in rehab is that you can default to drug use when you feel lonely, depressed, stressed, or anxious.
During rehab, you will develop an action plan for dealing with your triggers. It's not just social scenarios and stressful situations. Your triggers may also include warning signs of your mental illness flaring up. Big life changes, unhealthy sleeping patterns, and other events can cause unwanted feelings that may make your mental health disorder worse. Having a plan of action for these stressful times is important. Who should you talk to? What do you need to do to avoid relapsing?
Involving others in your recovery journey can be very helpful as well. Connecting with others and having them around is a good way to keep yourself on the right track—as long as you are choosing the right people. You may have to cut off those people who are toxic or not contributing to your recovery. There are people who tolerate your drug abuse or even encourage it. You have to decide that moving forward, having them around is no longer a healthy option for you.
During addiction, a lot of people's relationships tend to suffer. Reconnecting with them and rebuilding those broken relationships may be healthy for you. Prioritize making face-to-face connections with your friends and family. Let them know how you are progressing through your addiction journey. Positive emotional connection can also go a long way. Try to meet new people and develop meaningful friendships.
Finally, you need to make healthy changes to your lifestyle. Exercise on a regular basis. This is something that your body needs. It helps relieve anxiety, reduce stress, and improve your mood. Do not neglect your body. When your body feels good, so does your mind. Aim for at least 30 minutes of aerobic exercise every day.
Keep track of what you eat. Make healthy choices in terms of your diet. Remember that you are what you eat. Going too long without eating leads to low blood sugar, and this can make you feel more stressed and anxious. The right dietary choices can actually improve your mood and make you more productive.
Finally, look for new activities to inspire you. You can't fall back into old habits anymore, so you need to replace substance use with productive and creative activities that make you feel alive. Substance abuse no longer has a place in your life. So find new hobbies, try new sports, find a new passion and purpose in life. You will feel more fulfilled and suddenly drugs and alcohol will have less appeal.
Why Choose TRUST SoCal
TRUST SoCal provides high quality behavioral health services. This addiction treatment center recognizes the need for more mental health services across the country, which is why they have dedicated their rehab approach to mitigating these issues with the use of intensive treatment.
TRUST SoCal believes in highly personalized treatment that addresses a client's specific addiction treatment needs. What makes TRUST SoCal different is their evidence-based practices, coordination of care, true discharge planning, and feedback-informed treatment.
TRUST SoCal also follows the eight dimensions of wellness: emotional, environmental, financial, intellectual, occupational, physical, and social. This allows them to address most concerns that affect a person's ability to recover from their addiction.
Call TRUST SoCal today and learn more about addiction treatment in Santa Ana, California.